ABOUT US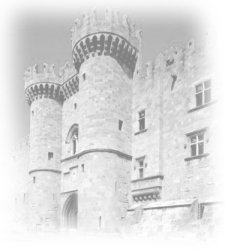 The Academic Mail-order Bookshop Dr. Martin Berg GmbH was founded in 1986 and is based in Munich, Germany.

We deliver academic books and specialist literature from Italy to over 300 academic libraries, most of which are based in German-speaking countries.

In 1993, in order to facilitate ordering we founded a subsidiary firm in Rovereto, Italy.

We specifically offer new publications in Italian and can deliver all available Italian publications for the Italian bookshop price. Since 1993 we have also maintained a database of Italian publications.

Due to our reliable selection and delivery service, we have developed strong customer relationships.

Within this framework we have often been asked if we could not develop a similar service for Publications from Greece.

Following intense market research and a very successful pilot phase, we have decided to create an innovative offer and delivery system for Books from Greece.

The continuing further development of the system guarantees reliable service and a high-quality supply in the future.

We see ourselves as a service company for academic libraries and institutions and strive to offer comprehensive and satisfying solutions for this field. As well as the experienced team from the mail-order bookshop, qualified employees with university degrees make sure that the intellectual standard of our range is of high quality.

Wissenschaftliche Versandbuchhandlung Dr. Martin Berg GmbH, Erhardtstr. 8, 80469 München
Handelsregister München Abt. B. 93817, Tel (0 89) 2 01 52 63, Fax (0 89) 2 01 12 81, Email MBerg@drberg.de
Umsatzsteueridentifikationsnummer: DE 129495407