ORDERING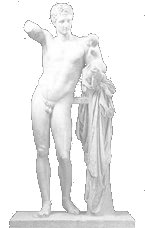 Monographs can be ordered easily and comfortably online on our database by adding to the shopping cart.

Books that we do not have on offer can also be ordered online by e-mail, fax or post.

The more detailed the order, the faster we can deliver.

We take note of continuous orders of series titles and sequel works as Standing Orders.

Magazines are ordered as subscriptions. Our consolidation service ensures continuous delivery.

Wissenschaftliche Versandbuchhandlung Dr. Martin Berg GmbH, Erhardtstr. 8, 80469 München
Handelsregister München Abt. B. 93817, Tel (0 89) 2 01 52 63, Fax (0 89) 2 01 12 81, Email MBerg@drberg.de
Umsatzsteueridentifikationsnummer: DE 129495407